SUBSCRIBE AND SAVE
Register your email and we'll send you a 15% OFF code!
Excludes Mystery Boxes and Gift Certificates
The Orb

Each orb is manually shaped from Alpaca Silver.

The Design

Each design is hand applied and the enamel is hand-painted.

The Chime

Each chime is meticously put into the orb before being sealed with sterling silver.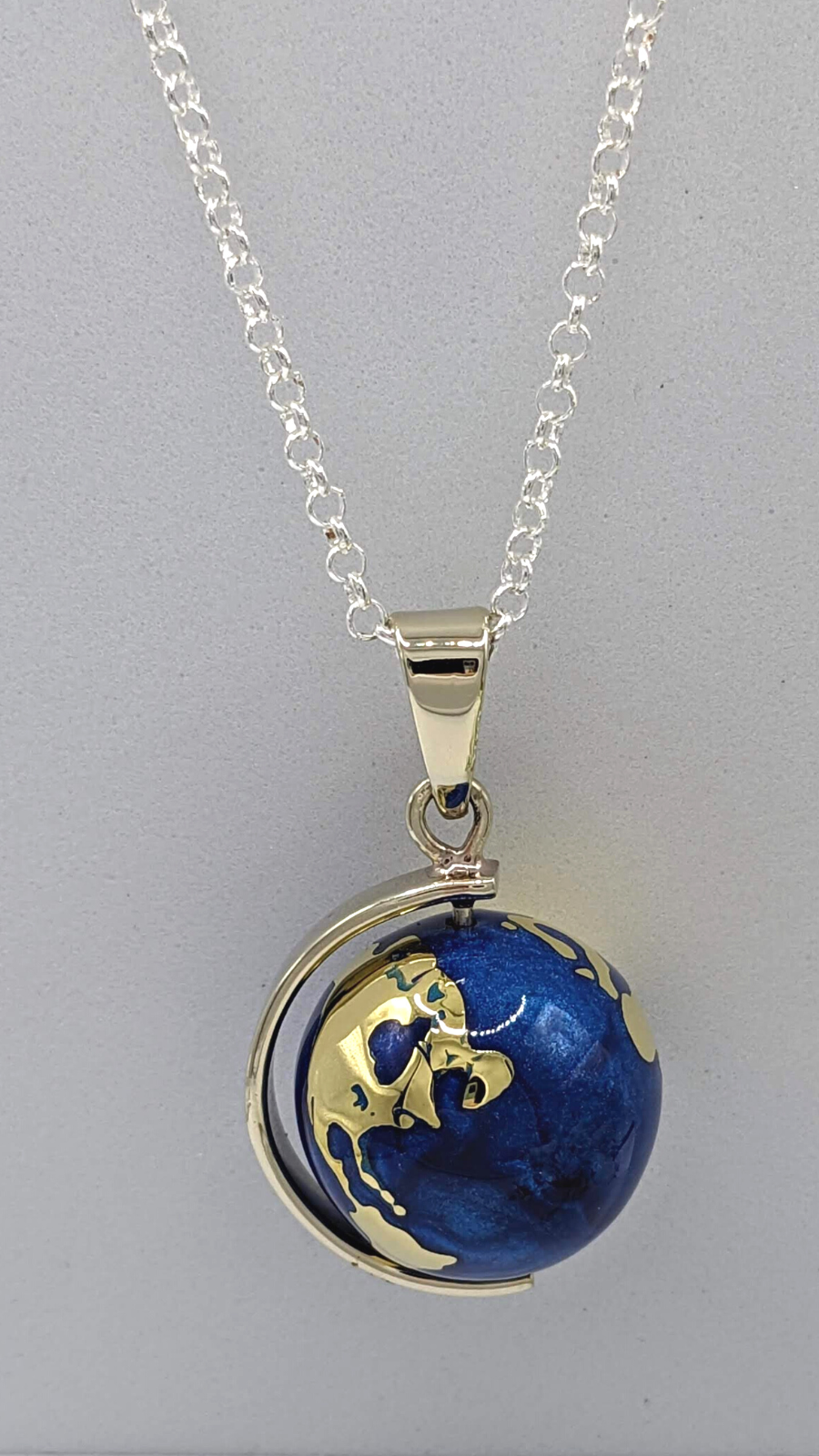 What are Angel Callers?
Angel Callers consist of an enclosed three-dimensional form with a chime placed inside. When shaken, a soft, gentle, harmonious sound can be heard.
They have been associated with many cultures and given various names throughout history. Popular names are harmony balls, fairy bells, meditation orbs, spirit chimes, and more.
Regardless of the name, our Angel Callers are handcrafted from Alpaca silver, which is pure silver mixed with brass. The combination of these metals gives character to the sound and creates a substantial piece of jewelry.
Many of our designs are rich in symbolism. From feathers to stars, flowers to butterflies, we are confident you will find a style that will create an emotional or spiritual connection.
Browse Angel Callers
Listen to Our Angel Callers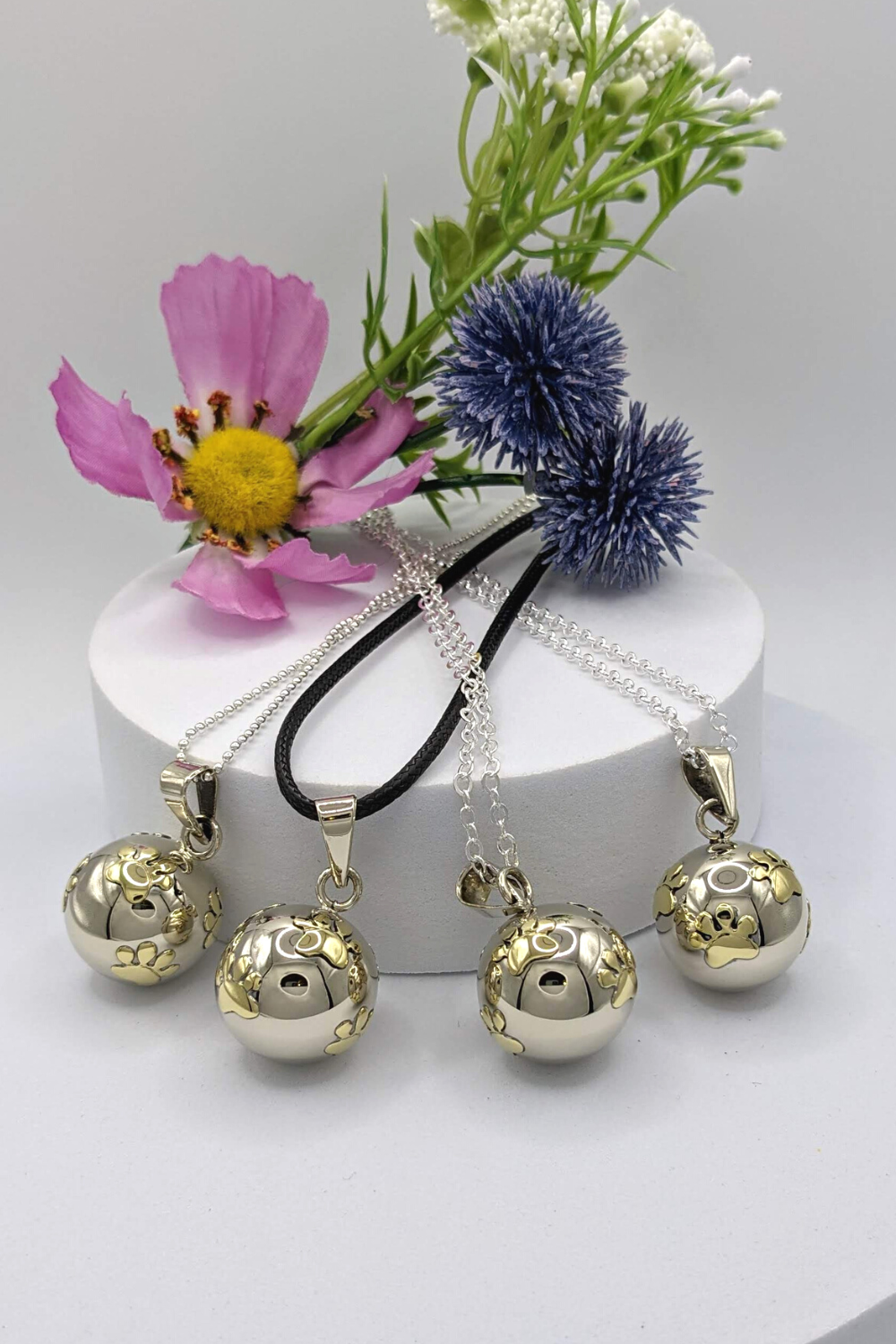 Customize Your Angel Caller
Choose the chain or cord that works best for you.
From left to right:
Silver Ball Chain- 24" legnth
Black Cord with Silver Clasp- 20" or 28" legnths
O-link Chain- 24" or 34" ;egnths
Rolo chain- 28" legnth
To learn more about our options, click here.